25°F
VIEW REPORT
Operations Calendar
2020-2021 Season Passes - On Sale Now
49 Degrees North is closed Wednesday/Thursday and open Friday-Tuesday. Operations and available terrain are weather dependent, see the Snow Report for daily operations and updates.

Normal Operating Schedule:
Open Friday through Tuesday and closed Wednesday and Thursday.
Lifts operate 9am-4pm
Mountain Facilities open at 8:30am
Holiday Operating Period - December 20, 2019 through January 7, 2020 - Open 7 days a week
Unlimited Day - Lifts in all 3 basins operating
Limited Day - Lifts in 2 or less basins operating
See updated conditions and operations on the daily Snow Report or call the Snow Conditions Hotline at 509-935-6649 x1 for more information.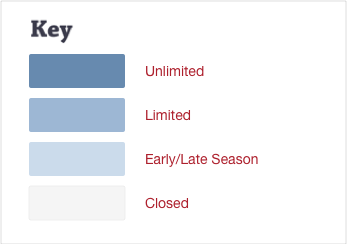 1
2
3
4
5
6
7
8
9
10
11
12
13
14
15
16
17
18
19
20
21
22
23
24
25
26
27
28
29
30